Message from the Conference Chair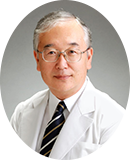 Ryo Nishikawa, MD, PhD
Conference Chair
Dear Colleague:
We are very much pleased to invite you to Okinawa, Japan, for the 21st International Conference on Brain Tumor Research and Therapy (Asilomar Meeting). Since 1975, when the 1st International Conference was held in Asilomar Conference Grounds, Pacific Grove, California, USA, this biennial event has become an important forum to discuss and evaluate developments in basic, translational, and clinical neuro-oncology with esteemed colleagues from around the world.
This is the fifth occasion for our Japanese society to organize this Conference: Nikko Prince Hotel in 1981, Yama-No Hotel-Hakone in 1987, Lake Toya in 1999, Hakodate-Onuma in 2008, and Okinawa in 2016. Nikko and Hakone are in the middle part of Japan. Lake Toya and Hakodate are in Hokkaido, a northern island of Japan. Okinawa is the southern islands, famous for its semi-tropical culture, foods, and a heart-warming aquarium.
We look forward to seeing you in Okinawa and wish you a pleasant journey.
Sincerely,

Ryo Nishikawa, MD, PhD
Conference Chair
The 21st International Conference on Brain Tumor Research and Therapy
Professor and Chairman
Department of Neuro-Oncology/Neurosurgery
Saitama Medical University