The world is faced with uncertainty related to the COVID-19 pandemic still prevailing. To fight against this unprecedented challenge, healthcare and educational professionals are responding to day-to-day operational needs while many people in communities are working to support lives of those in need of help. I would like to take this opportunity to express my deepest respect and gratitude to those people.

The ongoing pandemic has highlighted a number of issues facing Japan's healthcare service systems, and also revealed the role of nursing professionals as essential "public goods." Our activities can have a huge influence on people's lives and national economic activities. While responding to the present situation, the nursing industry should continue with autonomous technical development endeavors in preparation for future possible pandemics or major disasters, to be able to demonstrate strong technical capabilities to minimize the loss of or damage to the life and living of people.

Against the above backdrop, the 42nd Annual Conference of Japan Academy of Nursing Science will take place under the theme of "development of health care science: advancing and enhancing nursing science," which is an ongoing agenda of the Science Council of Japan's Committee for Nursing Science.

Under this theme, the conference will explore possible approaches to developing future nursing science and education and also building new nursing care service systems, by applying AI and other cutting-edge digital technologies while considering the importance of Japan's long-established hands-on care service functions. I hope to see both young and experienced participants engaging in in-depth discussions on these topics.

Topics on nursing education will focus on reviews on new education techniques invented to address reduced education opportunities due to the pandemic, as well as research for remodeling Japan's nursing education systems so as to satisfy international standards in response to the globalizing sector. Representatives from other countries for nursing care service and education policies will participate in relevant discussions.

In addition, a number of presentations are scheduled to report on implementation and translation research for basic nursing science studies, as well as the progress and achievements of joint international research projects aimed for new findings. Particularly in this area, young researchers will be provided opportunities to present on their academic and industrial activities.

As a measure to prevent the spread of COVID-19, which I wish would end as soon as possible, the coming event will adopt a new meeting style centered on a hybrid format that combines in-person, online, and on-demand settings. The remote participation option enabled by this format will be welcomed particularly by those in Japan who would prefer to choose it for family, school or other reasons, as well as current and previous students located outside Japan at present.

I look forward to meeting many participants in the conference, where a lot of meaningful and fruitful discussions will take place.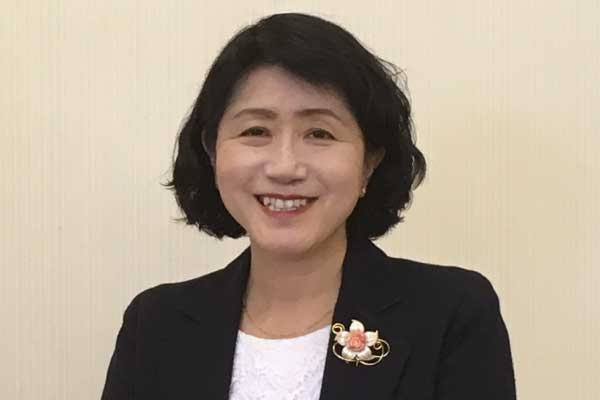 The 42nd Annual Conference of Japan Academy of Nursing Science
Chairperson: MORIYAMA Michiko
Hiroshima University Graduate School of Biomedical & Health Science, Chronic Care & Family Nursing