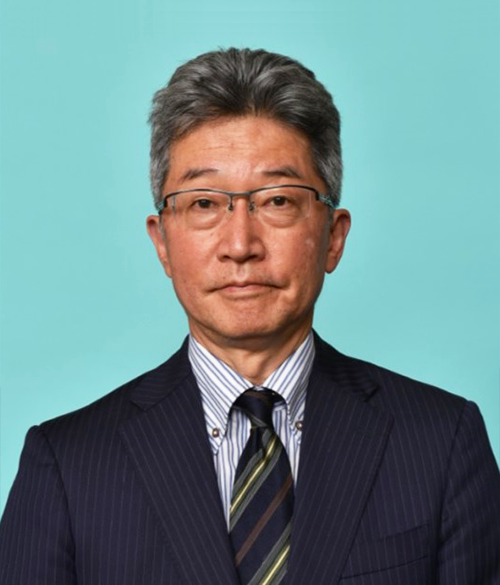 Hiroshi Arima, M.D., Ph.D.
Professor of Endocrinology and Diabetes Department
at Nagoya University Graduate School of Medicine.
I am delighted to offer my greetings as the newly appointed President of the Japan Endocrine Society (JES). My name is Hiroshi Arima, Professor of the Endocrinology and Diabetes Department at the Nagoya University Graduate School of Medicine. Together with announcing my appointment to all members of the Society, I would like to share with you my hopes and aspirations as I take on this illustrious post.
It was in 1927 that the Japan Endocrine Society held its 1st Annual Meeting. It will not be long now for the JES to be celebrating its centenary. During my office as President, I wish to embark on preparations for this landmark. There will be many special events to be organized, large in scale and great in significance. In my view however, what we should prioritize is firstly to retrace the paths trodden over the past century and then to ensure that the road ahead leads to further progress for JES. I intend to proceed with the preparations for the centenary celebrations so that every one of our members would benefit from the special opportunity that the occasion brings.
FY2021 will see the setting of the framework for the training system of the subspecialties under the new medical specialist system in Japan. There will be a new category of endocrinology and diabetes specialist. We need to work closely with the Japan Diabetes Society in discussing how best to engage with the new specialist system so that we can make the new system work better than the previous one. In this process, we must not put our own interests ahead of the other's. Both Societies must pool our wisdom so that we can create a system that would appeal to the young doctors who want to become specialists in the endocrinology and diabetes areas. JES members include clinicians of many different areas apart from internal medicine, including pediatrics, gynecology and obstetrics, brain surgery, urology, and endocrine surgery. Our Society already has established specialist systems in these domains. It is also our important task to search a pathway for continuing with and developing these established specialist systems. We need to conduct full-ranging discussions with all parties concerned and define the policies that the JES should pursue.
Reforms of the clinical training system and the other diverse changes in the environment have meant that basic research is becoming harder to carry out in many clinical labs. That said, the JES has many members who are engaged in basic research at the cutting edge. In my personal experience, I decided to enter into this field of specialism because I became captivated by the study of endocrinology. The development of basic research in endocrinology is essential for the development of JES. Therefore, I would like to establish a system run by JES that supports basic research.
Because of the pandemic, the 93rd and 94th Annual Congress of JES, as well as the 30th JES Clinical Update on Endocrinology & Metabolism all had to be held online. Although we had no option in making this decision, I can well imagine the heavy disappointments felt by the chairs of these meetings who had been working extremely hard to prepare and organize them. I do believe, however, that we can turn the tables on the havoc caused by coronavirus infection and move ourselves in a positive direction. For example, being able to attend (certified) educational lectures via the internet would solve the issues we had of too many participants attending these lectures in the congress held face-to-face. On the global front, another positive is that it may well be easier to encourage many more overseas researchers to participate in our Congress using the web. Globalization had long been an issue for JES. We can hold sessions online in English, which will facilitate extending our reach to researchers far and wide.
I am fully motivated and inspired to push forward greater advances for JES. I humbly request all members to grant me the generous support they had provided to my predecessors and the JES. I look forward to working together with you.