Dear colleagues and friends,
On behalf of the board members of Asian Leksell Gamma Knife Society and the Japanese Leksell Gamma Knife Society, I sincerely welcome all of you to the 6th meeting of the Asian Leksell Gamma Knife Society in conjunction with the 18th Japanese society meeting at Sendai, Japan.
Gamma Knife and the concept of radiosurgery were originated from Sweden and the contribution of western world was huge in the development and spreading of this revolutionary treatment modality.
Neurosurgeons in Asian countries, especially Korea, Japan and Taiwan are fascinated by this treatment modality and start treatment from the beginning of 90's and many Asian countries followed theses countries.
Now, Asia became a leading area of Gamma Knife surgery in terms of both numbers of treatment and the level of academic activity. About the half of the Gamma Knife treatment have been performed in Asia and the number of important papers published from Asia is increasing year by year.
As many of you may know, international Leksell Gamma Knife society meeting will no longer be held and will be merged to International Stereotactic Radiosurgery Society (ISRS). I strongly believe that a platform at which we can present and discuss frankly just about Gamma Knife is now more important than ever for all of us to improve the treatment in the future.
Sendai is situated in the northeast part of Japan and in January, it may be a bit cold and may have some snow. If you are a lover of skiing and hot spring, please take this opportunity to visit some of the ski resort around Sendai area.
Join us in Sendai and let's learn a lot about Gamma Knife together for the benefit of our patients.
With warmest regards,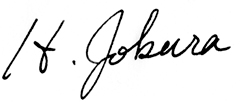 President,
The 6th Meeting of Asian Leksell Gamma Knife Society
Hidefumi Jokura, MD
Director, Jiro Suzuki Memorial Gamma House, Furukawa Seiryo Hospital
Clinical professor, Department of Neurosurgery Tohoku University School of Medicine