Message from the Chairman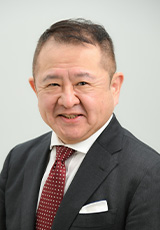 It is a great honor for the Department of Orthodontics of the School of Dentistry of Showa University to be able to host the 5th International Congress & the 80th Annual Meeting of the Japanese Orthodontic Society (JOS), which will be a milestone event. We are truly grateful to Dr. Keiji Moriyama, President of JOS, Dr. Isao Saito, Chair of the Annual Meeting Steering Committee, the JOS members, and everyone else involved for affording us this opportunity.

The event will be held under the theme of "The Expected Future of Orthodontics" at PACIFICO Yokohama from November 3 (Wednesday and public holiday) to November 5 (Friday), 2021.

In considering the future of orthodontics, it is important to relearn the philosophy and wisdom of orthodontics as a medical specialty that have been developed and fostered by our predecessors, and pass them on to future generations. It is also important to look at not only the advantages of the application of advanced technology in orthodontics, but also its disadvantages and outstanding issues, and to demonstrate the direction of safe and reliable orthodontics, an area of medical care, in an academic context.

We hope that this event will provide us with the opportunity to reaffirm our mission, share various cases brought about by digital technology, and discuss how the future of orthodontics should look.

We are planning to use new formats to hold this event in order to protect all participants from COVID-19. We hope that you will look forward to these formats.

The logo for this event represents our determination to follow in the footsteps of our predecessors who have explored and developed new fields, to work together as a team, with all members in the same boat, and to move forward into the future while keeping our dreams alive!

We look forward to seeing you at this event.
Koutaro Maki
Local Organizing Chair, 80th Annual Meeting of the Japanese Orthodontic Society
Department of Orthodontics, School of Dentistry, Showa University